The Invisalign® Advantage
HOW INVISALIGN WORKS
Invisalign® straightens your teeth using a custom-made series of aligners created for you and only you. These aligner trays are made of smooth, comfortable, and virtually invisible plastic that you wear over your teeth. They gradually and gently shift your teeth into place. There are no metal brackets to attach and no wires to tighten. You just pop in a new set of aligners approximately every two weeks, until your treatment is complete. You'll achieve a great smile with little interference in your daily life.
Why Invisalign?
Sure, there are other options out there for straightening your teeth, but none offers the level of comfort, convenience, and confidence that you'll find with Invisalign®. And no matter what stage you're at in life, you'll appreciate how our cutting-edge approach to treatment has minimal interference in how you live, but has a significant positive impact on how you look and feel about yourself.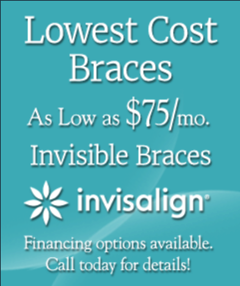 Questions About Invisalign? Contact Our Niagara Falls Dentist
Located near the beautiful Niagara Falls, our dental practice can be conveniently reached by those traveling from areas surrounding Ontario. Got a toothache, want to discuss alternatives to braces or need to schedule teeth cleaning? Why wait any longer - Give us a call or make a dental appointment online today!
WE ARE LOCAL!
Over 60 years of combined experience servicing Niagara Falls area.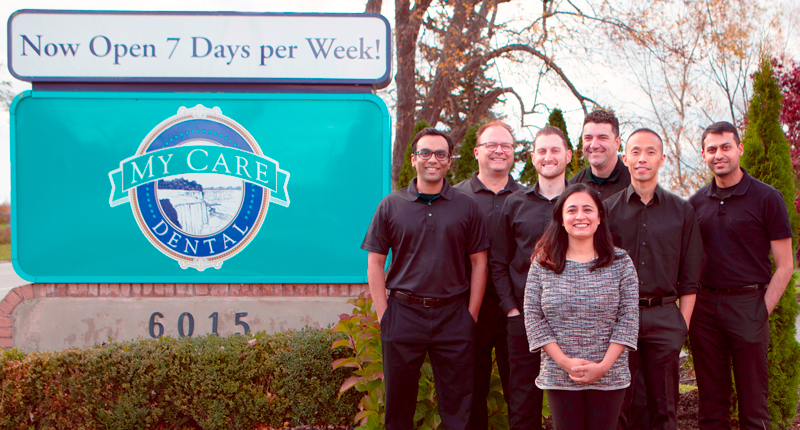 Call Us Now!
(905) 356-4995
WE'RE HERE TO HELP YOU GET THE PERFECT SMILE.
WE HAVE SATURDAY AND SUNDAY APPOINTMENTS!
This website uses cookies.